On November 8, our Comms Manager Caro attended PiPA's event at Vincent Dance Theatre in Brighton. The event focused on identifying resources and strategies to increase access to work for carers and parents in the performing arts. Caro sums up her experience of attending the event:

"The room was full of people determined to find ways to avoid losing talented people from the industry simply because the current system doesn't support them. Everyone was eagerly thinking outside the box for ways we can offer practical, physical and emotional support to parents and carers. It felt fantastic to see so many influential organisations taking this seriously – and working together to ensure that progress is on the horizon."

After taking part in PiPA's event, we felt eager to celebrate the mums and dads who work for Diverse City by sharing some of their life stories. Because our entire team works remotely, parents benefit from more flexibility than in traditional office contexts. Here are some anecdotes from our s/heros who juggle the responsibilities of being a parent, working in the arts and managing life with style and grace!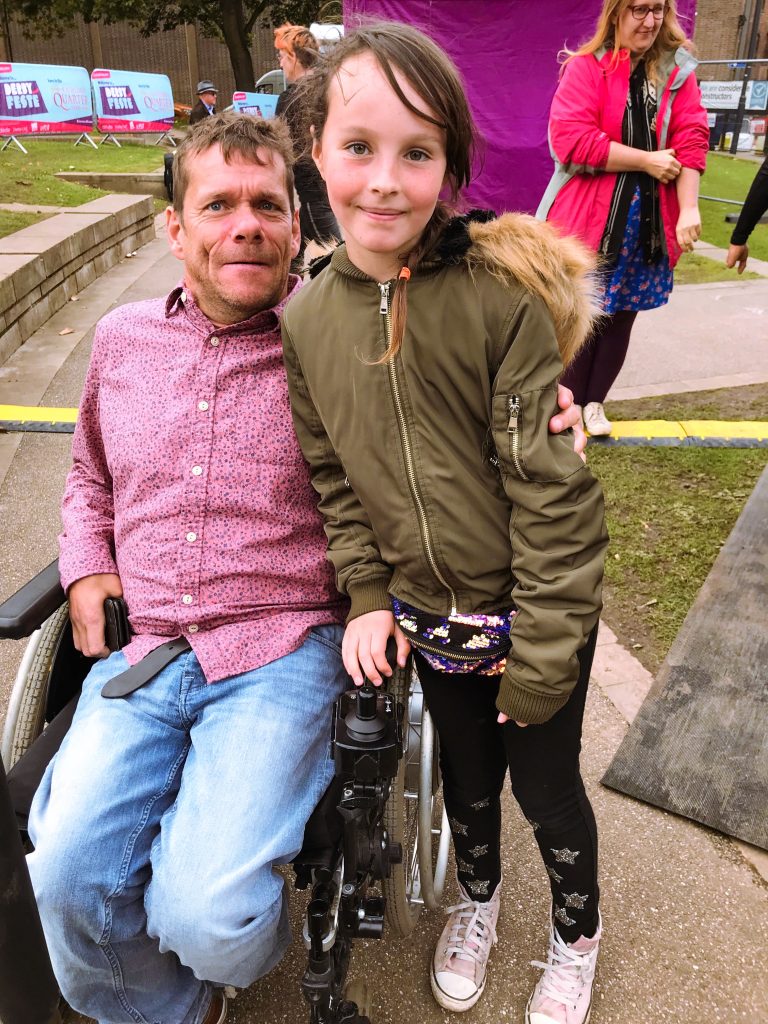 "My mum has often come and stayed whilst I have been away in rehearsals. She is loved by all the kids in our community because she gives rides on her mobility scooter. Tom my partner also does absolutely half of everything and the whole thing when I am away. He said to me early on: 'Travel as much as you want. I will do things differently to you but they will be just as good'. They are better sometimes, annoyingly."

Jamie Beddard, Diverse City Co-Artistic Director and friend of Claire,
posing with her daughter Scarlett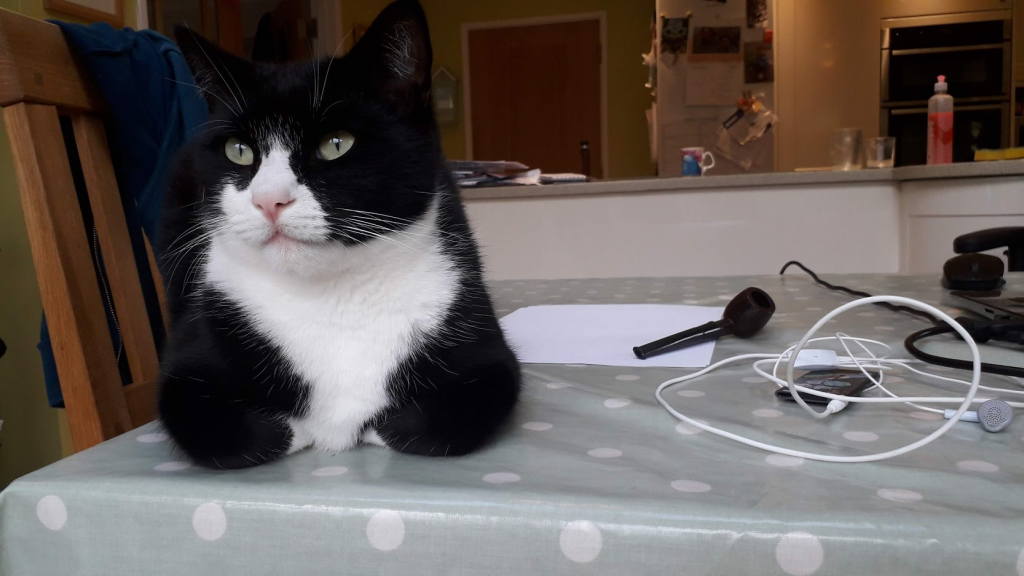 "A good representation of remote working in the arts as a mum is probably the variety of items that I can share my desk with – wrapping paper, colouring books, a Chocolate Orange, earrings, nerf gun bullets and cats!"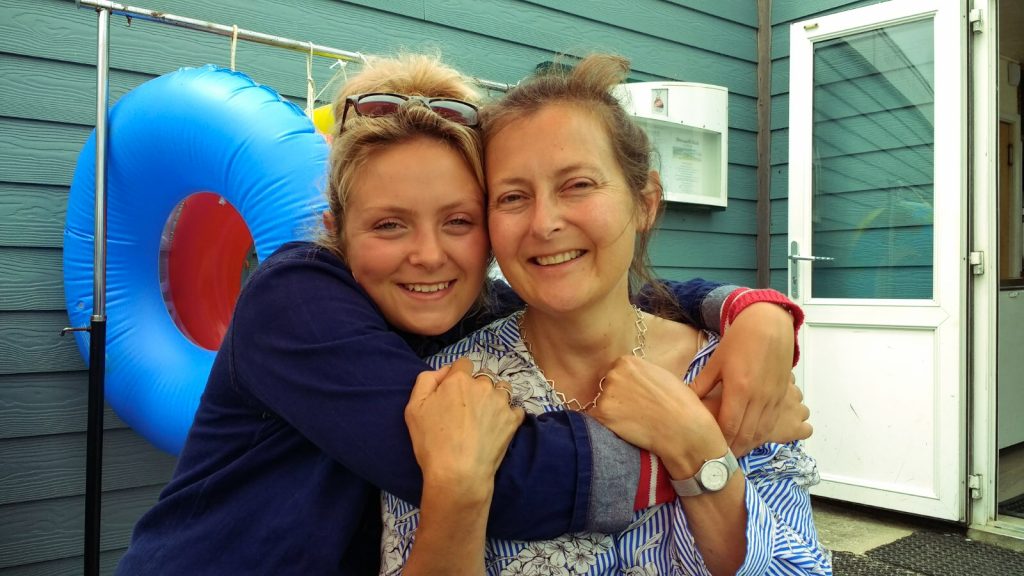 "My Swedish ex took paternity leave, but he had to bring baby Monica to my office at Shared Experience Theatre in Soho for lunchtime breast feeding. She was in the sling. He was on rollerblades. I was distraught and delighted in equal measure."
Becky and her daughter Monica, quite a few years later!
"Being part of Diverse City involves much travelling as we all work remotely. Often I am merely an alarm clock before being whisked away by a taxi. Sometimes, I'm away for days before my absence is noticed! I am reliant on my partner Jo to keep the home fires burning. But the flexibility Diverse City gives us also dovetails with the needs of maintaining home and family. It's a balancing act and the more companies recognise and cater for this, the better the results for all."
Jamie and his family in Kenya last month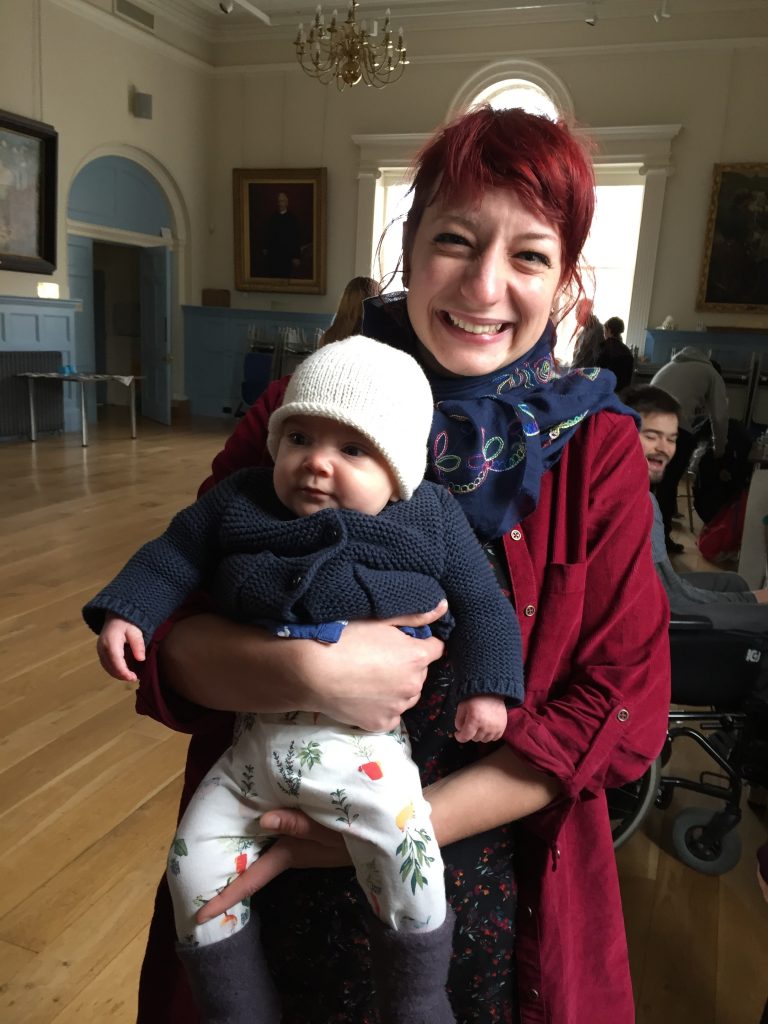 "My daughter is called Nevena and her name was inspired by Nevena Medic. She is a wonderful artist and facilitator I met when Diverse City were in Srebrenica, Bosnia in 2016. We were there delivering inclusive aerial and performance workshops for young artists. I think our Nevena got some of her incredible fighting spirit too now!"
When Nevena met Nevena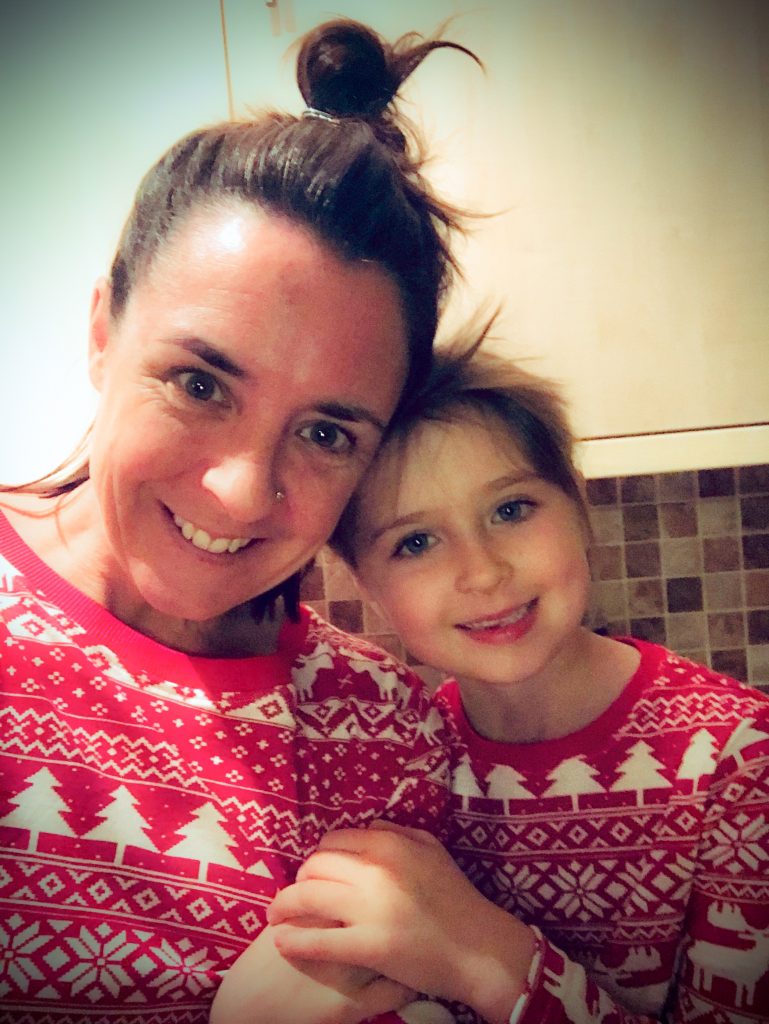 "I couldn't do what I do without my mum's constant support – mums helping mums. She covers me last minute when I struggle to keep my schedule on track. However, the flexibility Diverse City offers me as a single mum allows me to be here for the important moments. And that is vital and appreciated beyond anything else."
Louise and her daughter Ruby in Christmas jumpers
(from last year, though it's nearly time…)

Diverse City is utterly committed to equality, accessibility and diversity in the arts in general and in its workforce specifically. We model flexible working because it helps our artists and wider team to balance their lives and work in the way that suits them. According to the most recent PiPA stats, 4 in 10 parents/carers who leave the arts do so because they couldn't sustain their work in addition to their care responsibilities. The industry as a whole can do better to ensure we don't lose the talents and voices of this large group of people.

Are you a parent or carer who works in the performing arts too? Share your experience in the comments below!